I know I've tried brushing London Fashion Week off as something trivial, so I guess this is me eating my own words. I found some brilliant shoes on the London runways, and, to be honest, I fell in love with quite a few collections as well, but that's a different post.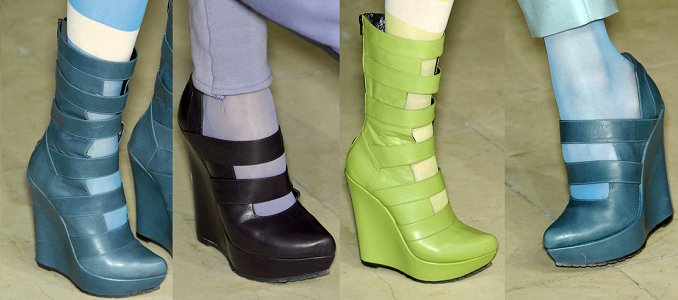 Lets begin with the one collection I generally hate the most every season; House of Holland. Now, I stubbornly refuse to believe that he designed these shoes himself, they're just too wonderful. The clothes were rubbish, as usual, but I can't get over the wedges.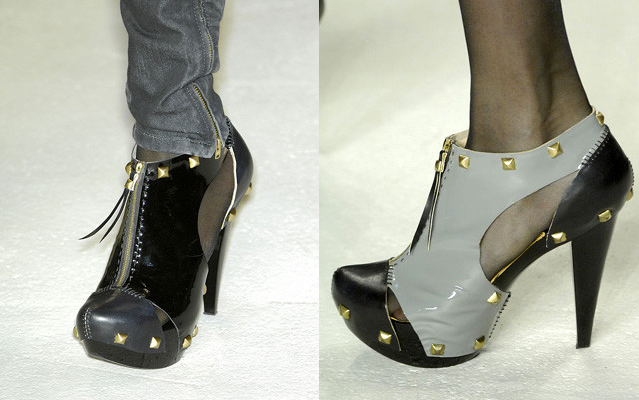 These little wonders are from Twenty8Twelve. How could I not love these? The Miller sisters know what sells, and they must know my taste pretty well too, because they took some already good looking shoes and accented them with studs.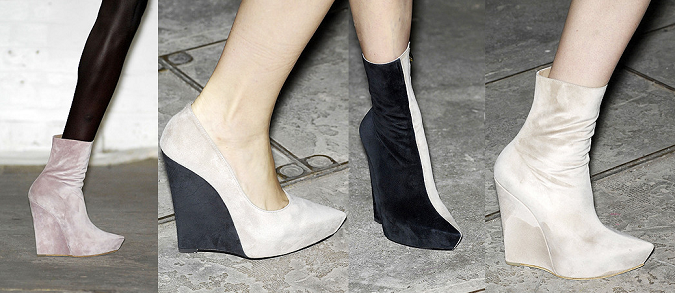 These wonders were seen on the feet of the models walking for Josh Goot. I love the sleek silhouette and the sharp toe. The black-and-white pairs remind me slightly of last seasons Gareth Pugh collection, and that's meant as a compliment. The only problem with these wedges? I can't imagine how fast they must get dirty.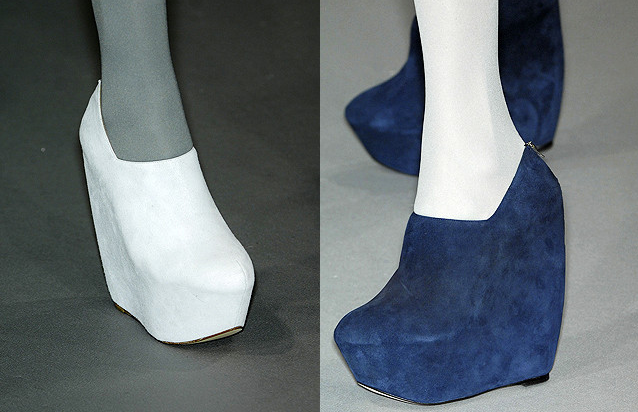 My venture into London footwear ends with shoes from Osman Youzefzada. Are these not simply
brilliant
? Sure, they resemble certain Balenciagas, but those Balenciagas are some of my favourite shoes ever, and I don't mind a repetition of the silhouette.
I'd never heard of this designer/house before, but I'll have to start paying attention. I'm a bit afraid of finding more pictures, though. What if they don't look as wonderful from different angles?
Hey, is that Milan Fashion Week starting already? Burberry Prorsum and Jil Sander tomorrow? Gucci on Saturday and Prada on Sunday, you say? No rest for the fashion lovers!