And then there's Rodarte.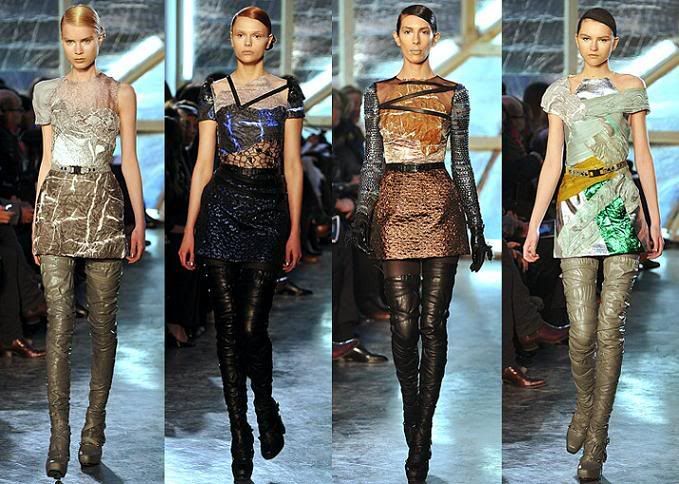 After seeing the first few images from this collection, everything felt perfect. It looked like Rodarte, yet felt fresh enough to excite me.
Then, after looking at the full collection, I felt a bit like I'd seen the same thing over and over again in three different colour schemes.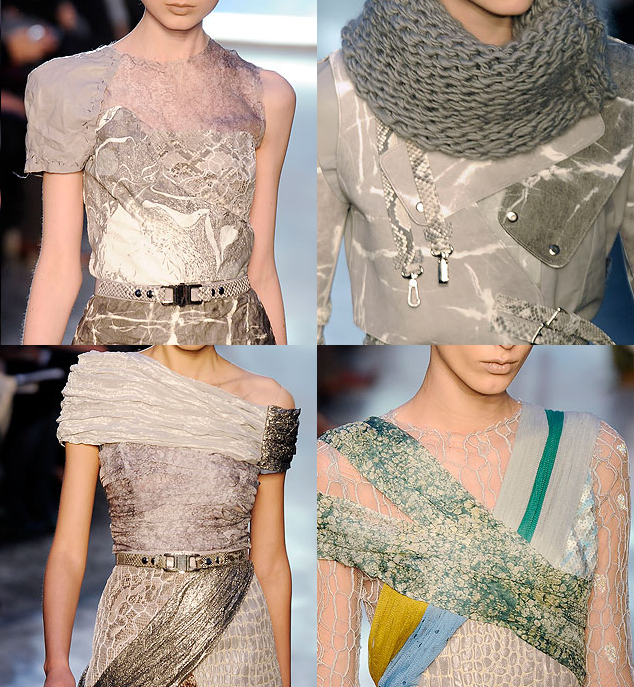 But it's the details that really make Rodarte stand out this season. Lots of plays on texture, as always. The usual knits are in place, both soft and sheer and tough and heavy. The leather straps and metal used gives many of the pieces a nice edge. Rodarte is evolving, and it feels much stronger this season.
I love the shiny pieces of bright fabric, and I can see how that reminds people of recent Balenciaga collections. The marbling gives the feel of a desert landscape, and the grey beige tones is meant to remind us of concrete.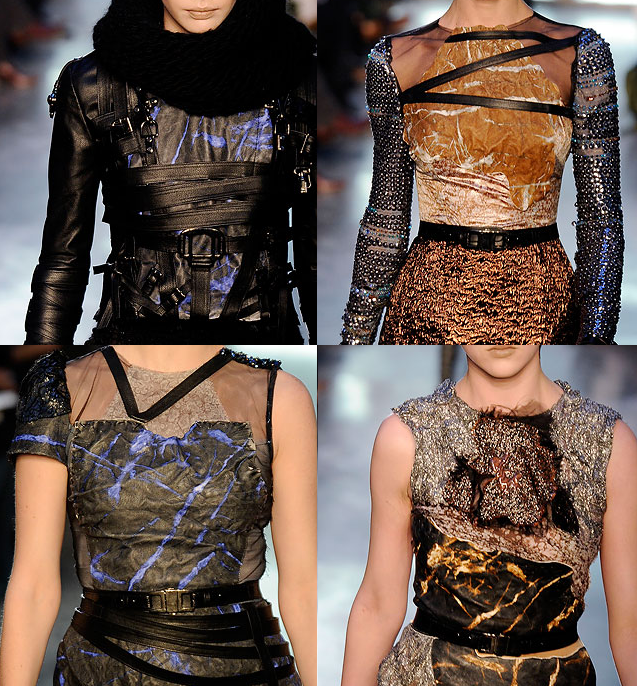 I'm reminded of fire, lava and rocks when I look at the darker ensembles. I think I read somewhere that the designers wanted a rather primitive look, and I think it worked perfectly.
This is Rodarte, and Rodarte to me is clothes as art.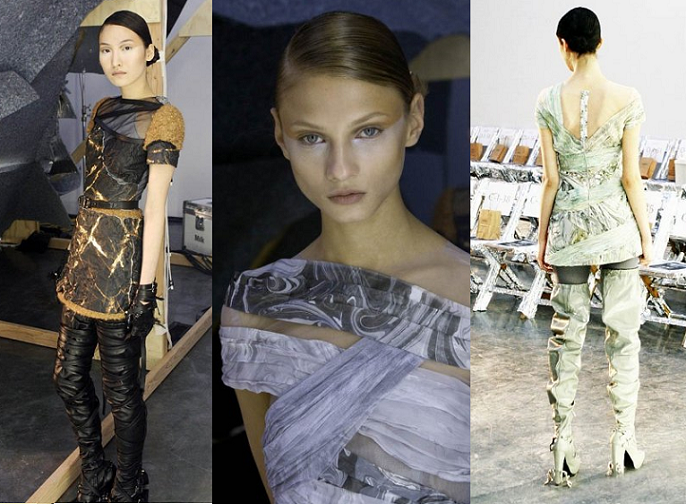 And the shoes? Extremely hard to wear, as they were basically slouchy leather boots that were pinned to the leg by several leather straps. I wish I could find better pictures of them, but the bacstage photos above and detail shots below will have to do for now.
Do I love them?
Of course.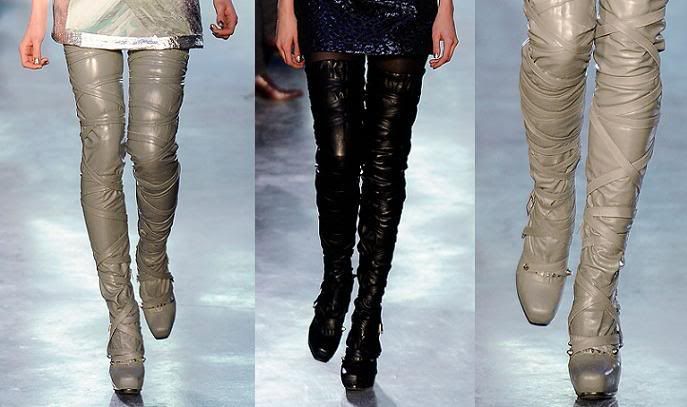 Runway shots from nymag, detail shots from style, backstage shots from dazeddigital.