At the moment 90% of the Norwegian fashion blog world is busy in Oslo, having fun at the runway shows and parties. I'm not there, mostly because of work, but also because I've never managed to get
that
excited about Norwegian fashion.
On the other hand, New York fashion week is on in just two short days, and that's where the fun begins. New York is nice, London is not all that much to me, but the two weeks of Milan and Paris is pure fashion porn. I apologize in advance for all the runway posts I'll be making.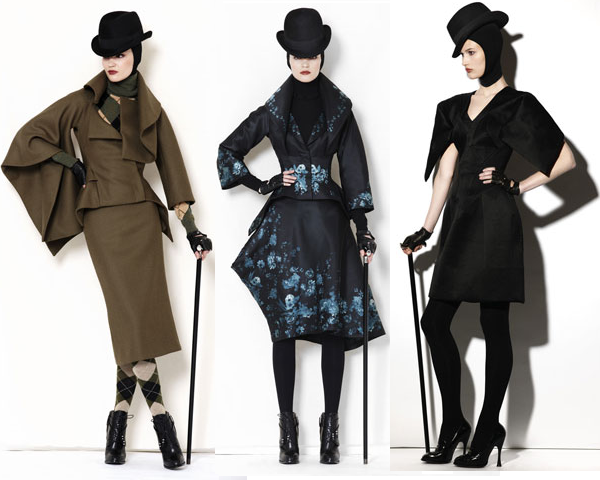 Two more days, so I thought I'd make a quick post about some of my favourite pre-fall collections of the season. The above is Alexander McQueen. Not that wearable for a girl like myself, but very impressive.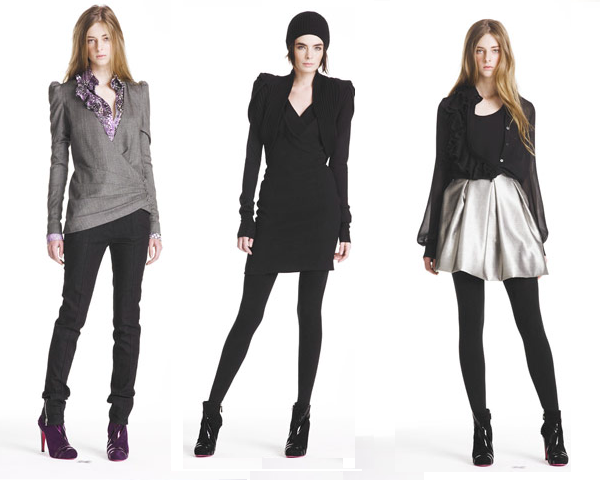 Next up is Emanuel Ungaro. I can easily see myself dressing like this once summer is over and I need to cover up a bit. The silhouette is nice, the shoulders on that middle jacket are wonderful, and I love the silver skirt paired with an otherwise black ensemble.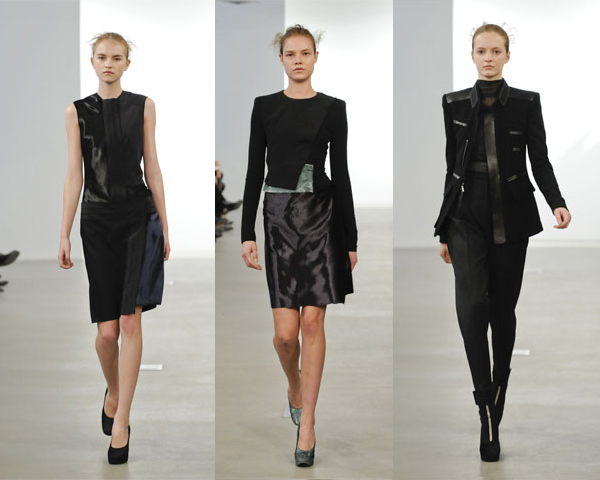 Calvin Klein always is rather middle-of-the-tree to me, but this collection I love. Once you get past the awful styling of the models, there's a great collection of pieces in contrasting fabrics. I would kill for the jacket to the left.
I don't know why, but I get a slight Balenciaga wibe from this. That's obviously a good thing.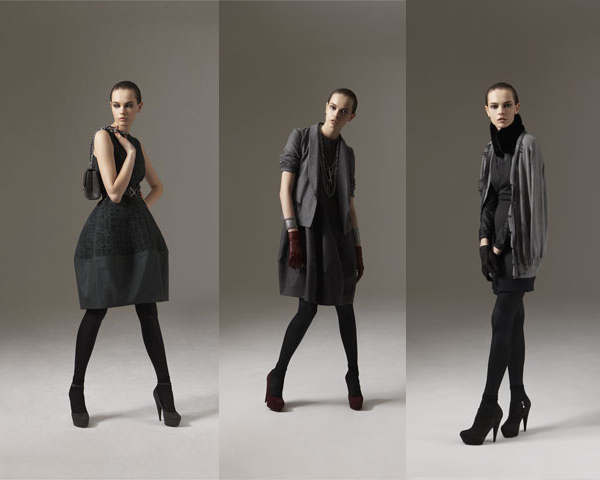 The last one out is Yves Saint Laurent. The shoes, people,
look at those shoes!
And when I managed to look past the shoes for a moment, I realized that this is how I'd love to dress if I had the budget for it. Luxurious fabrics in shades I already have a closet full of.
Balenciaga and Proenza Shouler were other pre-fall favourites, but I know those have gotten plenty of coverage elsewhere, so I've skipped them.