Normally, I don't care much for gowns. Sure, they are beautiful, but they're just not something I can see myself wearing. I only bother with looking at gowns once a year, and that's during the Oscars. I wanted to show a quick selection of what I loved, what I hated and what I think could've been great,
if only...
First, the losers: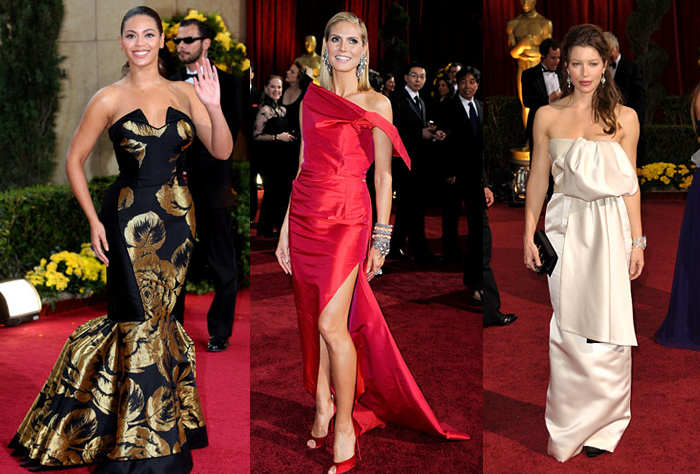 Yes, Beyoncé actually wore a House of Dereon dress to the Oscars. I think she looks like a mix between a vase and an overstuffed sausage, and I know I'm not alone in thinking so. My intense dislike of mermaid style dresses isn't helping any either.
Heidi Klum chose a dress made out of some unfortunate half shiny and wrinkled fabric. I want to call it cheap, but I know it's not.
And while I like Prada a lot, I just don't like what Jessica Biel chose to wear. The dress looks like it fits badly, and the make-up and hair isn't doing her any good.
The could've-beens: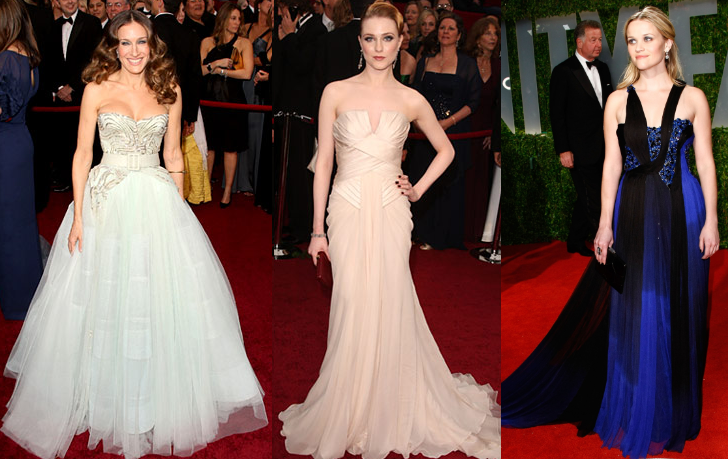 I was never a fan of Sarah Jessica Parker and her style, but I absolutely adore this dress. The only problem I have with it is the fact that it's way too tight around her chest, and squeezes her boobs up. Unfortunate.
Evan Rachel Wood also chose a good look, but I think it would've been ten times better if the dress was sligthly deeper in colour. When pale and blonde, a pink hue like this can make you look a bit washed out.
Reese Witherspoon is very close to perfect looking here, I just think the gorgeous Rodarte gown makes her look a wee bit short and thick, which she isn't. I can't help but wondering how perfect Tilda Swinton would have looked in this.
The winners: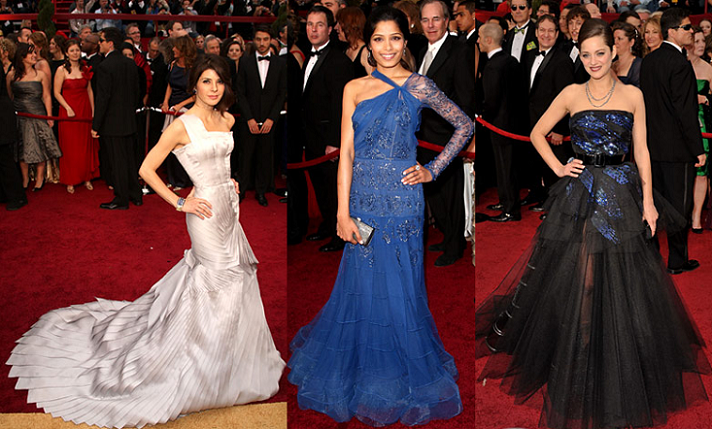 Marisa Tomei in Atelier Versace, Freida Pinto in John Galliano and Marion Cotillard in Christian Dior Haute Couture. I'll just let these last pictures and dresses speak for themselves. Gorgeous!
Agree or disagree with me?