No fashion today. I got myself a camera for Christmas this year, and haven't really been good at learning how to use it. Only yesterday did I bother uploading some photos to my computer...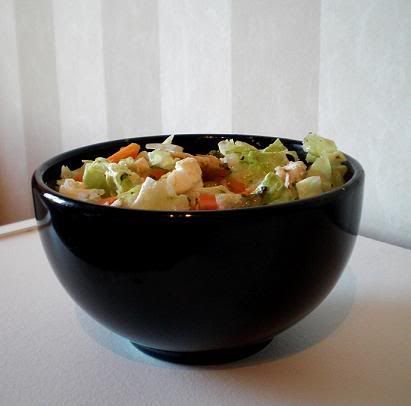 Thought I'd share two extremely easy and healthy salads I've been munching on lately. I'm trying to get more good stuff into my body, and this is a good way of doing it. I've never been a fan of salad dressings, but adding some green pesto to the leaves really kicks up the flavour level.
The salad above contains the following:
Shredded chicken
Carrots
Broccoli
Cauliflower
Cucumber
Red onion
Lettuce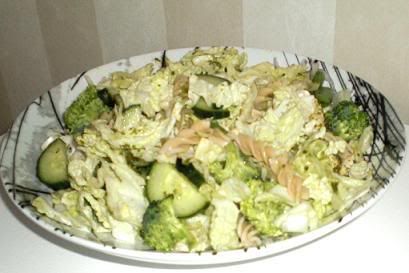 I'm trying to eat better, but I don't really like the more colourful salad ingredients (tomato, pepper, corn etc), and it shows in this picture. While this is my favourite salad variation of the moment, it looks rather dull.
Ingredients:

Whole wheat pasta
Shredded chicken
Broccoli
Cauliflower
Cucumber
Shallot
Lettuce