12 days ago
I mentioned I had ordered some
studs
so I could try a DIY project or two of my own. Because shipping and customs normally takes quite a while, I didn't expect to hear anything about them for some time, but they actually arrived at the mail office on Monday. That's 10 days to pack and ship something from the US to my little corner of Norway, which is impressive!
I'll be picking them up tomorrow, and then I'll do my best to find something to improve/ruin. I've been thinking of starting with an old pair of Converse All Stars, or perhaps that grey jacket I found in the depths of my closet.
For now it's inspiration time. When I think about studded clothes and shoes, I normally picture a rough and wild style. Recently, I stumbled across some excellent examples of how to wear studs while looking extremely effortless and elegant.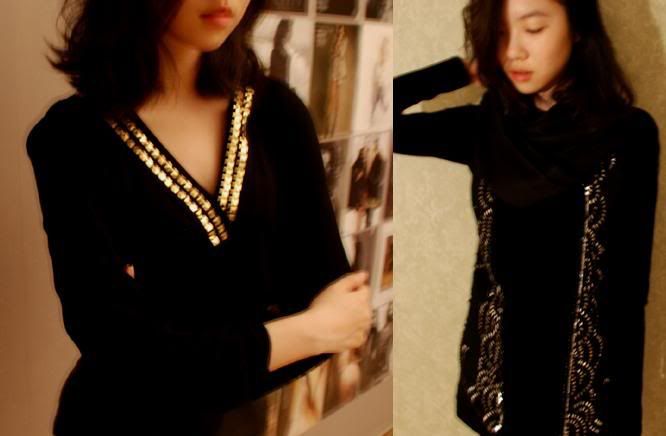 This is
Jaime
. Wearing a Michael Kors top to the left and a gorgeous Zara vest to the right.
Ugh, this girl always looks impeccably chic. Do yourself a favour and read her blog, it's simply wonderful!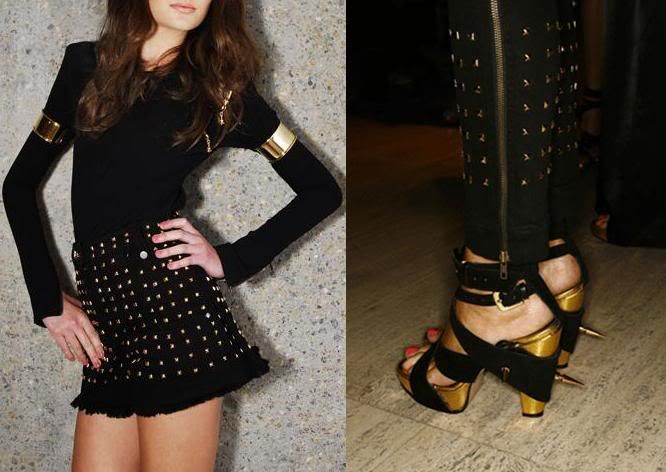 Via
this blog
, I came across the brand
Ellery
. Love the studded skirt and ankle detail on the pants, but I must admit the shoes are my favourite piece from the brand.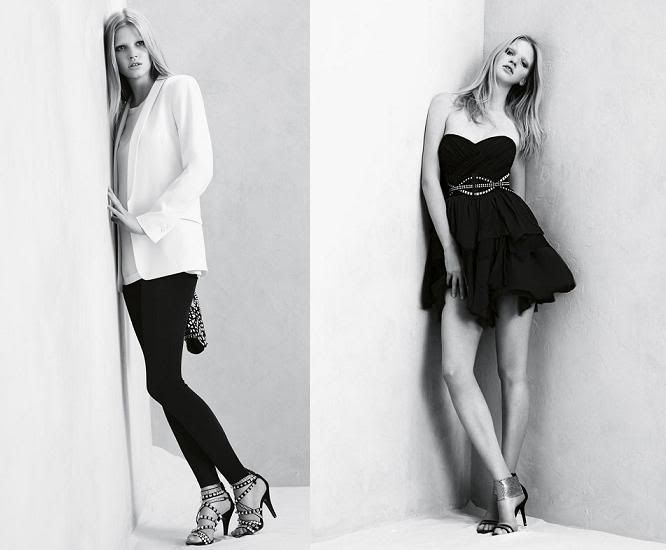 Finally, there's Zara SS09, with model Lara Stone. Both campaign and clothes are lovely, even when blatantly ripping off Balmain.