I'm curious how my mind really works. It's still the same old winter weather outside, and the first pictures from
fall/winter
09 have started circulating the net, but what have I been thinking of all day?
Swimwear.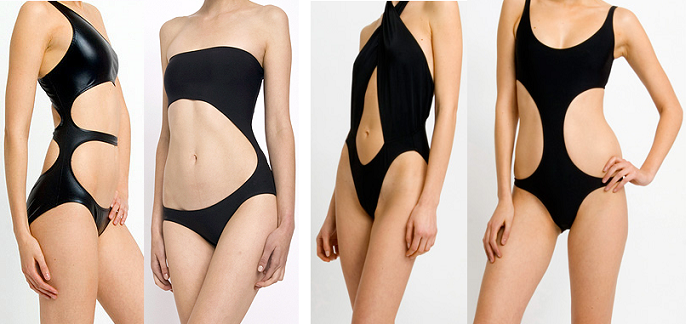 And not just any kind of swimwear; I've been lusting over one-piece swimsuits.
It's been years since I last wore a one-piece, and they weren't stylish at all. Last year, new kinds of one-pieces started popping up in stores, looking better than I'd imagined, and I started considering getting one.
This summer, they're looking even more promising. The first picture in this post is a sample of this seasons swimsuits from
Norma Kamali
, found via the
BleachBlack
blog. Gorgeous, non?
The pieces above and below are from
Hervé Léger by Max Azria, Spring/Summer 09
.
While I enjoy looking at the vibrant red and gorgeous silver above, I think I'd much prefer a black piece. A cut-out or bondage bathing suit is guaranteed to be impractical if one starts to think about tan lines, so I prefer to ignore that whole approach.
Ugh, want!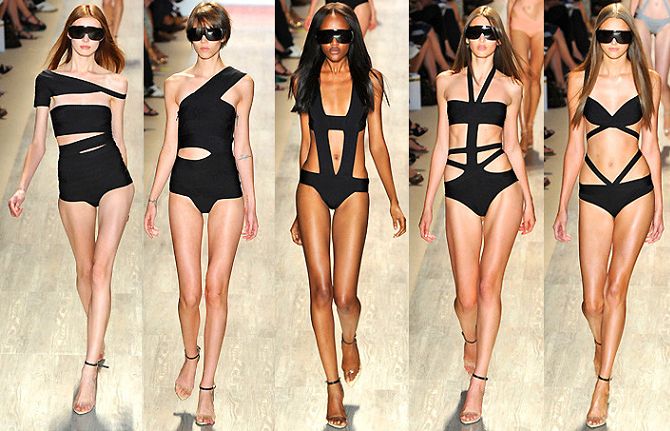 Think about it this way; add a slouchy pair of shorts or harem pants, a Balmain inspired jacket and some Gucci heels, and you've got the best beach party look possible. Agreed?


Pictures from elle.com and Norma Kamali