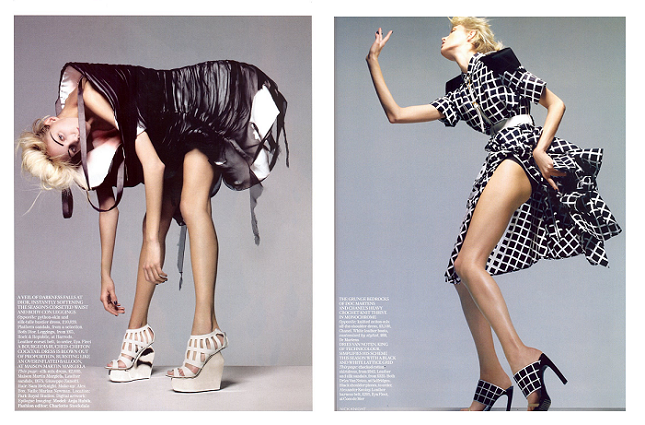 Sunday is lazy day, which means posting some eye candy. And there's plenty of that in the latest issue of
Vogue UK
. I'm chosing the black and white story photographed by Nick Knight, as it's my favourite at the moment, though that might change when I actually get my hands on a copy of the issue.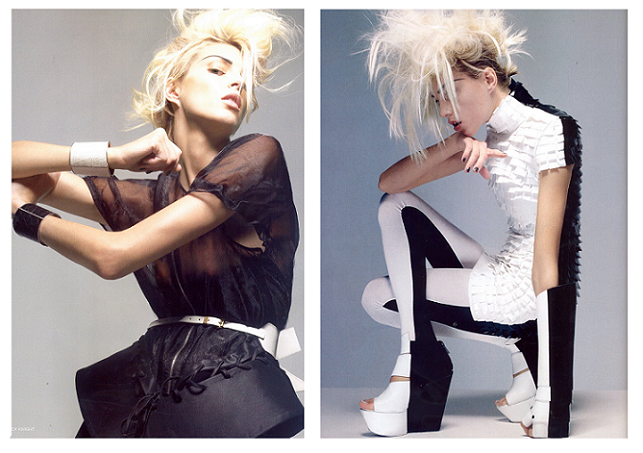 I was never a big fan of model Anja Rubik, as I've always thought her jaw looked very odd, but I've gotten over that now. The girl is stunning, and her recent work has been superb.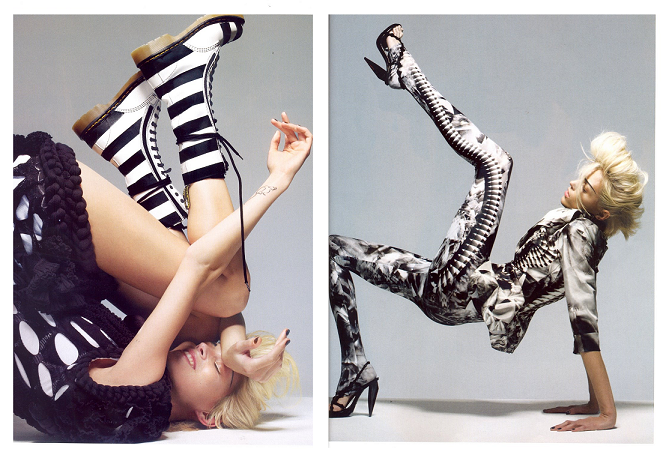 And the shoes? Can't complain. I'd gladly give away an ear for a chance of owning the Pughs or McQueens above.
Pictured scanned by Smile. Larger images here