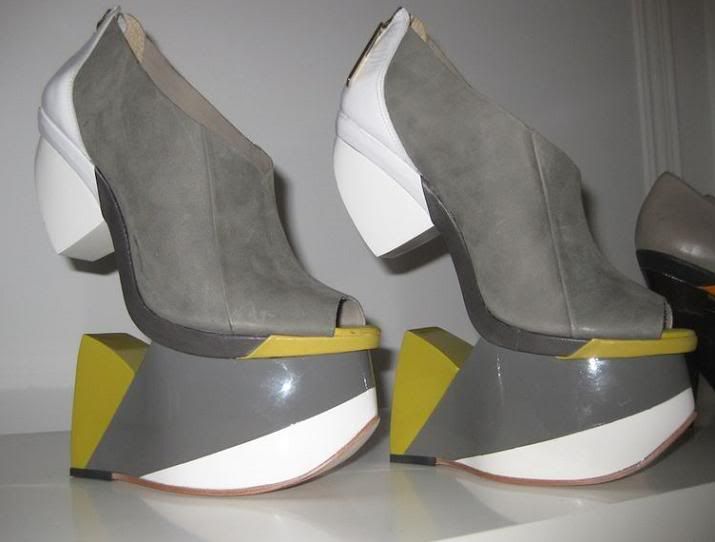 I'm glad we haven't reached the point where all shoe designs have been used up and there is nothing left to amaze and confuse us. Though this particular pair of shoes isn't going into production, it's hard not to be impressed with its shape and height. The shoe is called Project 2, and comes from the imagination of Julia Lundsten, of
Finsk shoes
.
Below are two colour variations of Finsk wedges that will be for sale in not too long. Just like
last season
, I'm in love.
Un
like last season, I hope I will be able to get my hands on a pair this time. The previous collection of wedges was sold out everywhere when I finally realized I
had to
have them. I hope I get lucky this time!