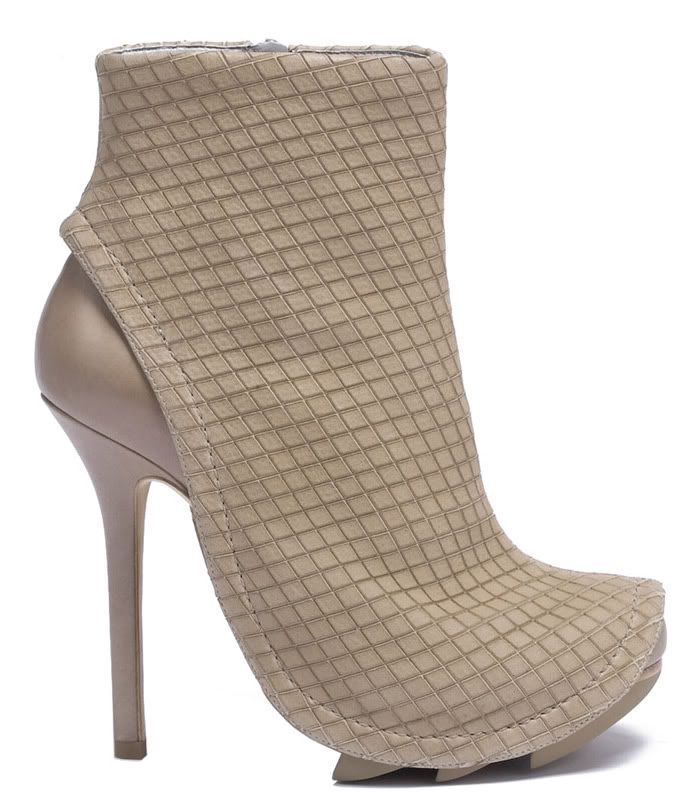 Camilla Skovgaard is rather famous for her shoes featuring that easily recognizable claw-cut sole. Most people love it, some think it's a bit vulgar, and we'll see much more of it when the fall collection hits the stores.
I am a big fan (no surprise there), and I'm also excited about the new, even bolder shape below. (Would you call that style a wedge?) While Skovgaard likes experimenting with shapes, the colours are quite toned down, making the shoes rather wearable.
As always I have to ask; which pair do you prefer? I'd love any of these, but if I have to pick one favourite, I'll go with the pale grey "wedge".