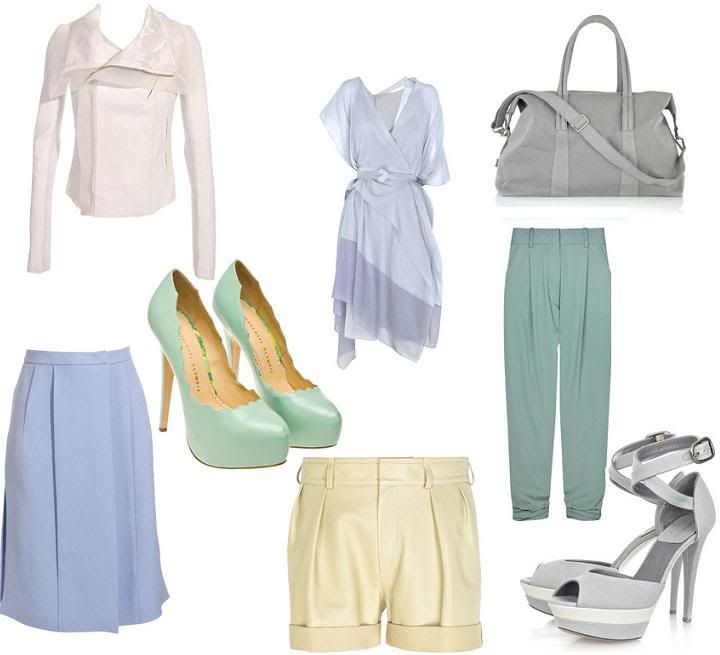 Pants: 3.1 Phillip Lim / Skirt: Jil Sander / Sandals: Donna Karan / Pumps: Charlotte Olympia
Bag: Maison Martin Margiela / Shorts: Chloé / Dress: Donna Karan / Jacket: Rick Owens'
All from Net-a-Porter and Browns fashion.

Haven't gone window shopping online for a while, but I've got a big party coming up this Saturday, and as usual it feels like my closet is empty all of a sudden. The Donna Karan dress and sandals above would have been perfect...
I keep wondering how long I'll be on this pastel kick. I still think of myself as a girl wearing mostly greys and blacks, but I keep putting on floral dresses and pale tights. At least nobody says you can't wear those light shades with an attitude.