When it comes to introducing the world to great shoe brands, nobody does it better than the wonderful
Susie Bubble
. She's recently managed to get some pictures from the upcoming collection of
Finsk shoes
from designer Julia Lundsten, and I'm loving every piece.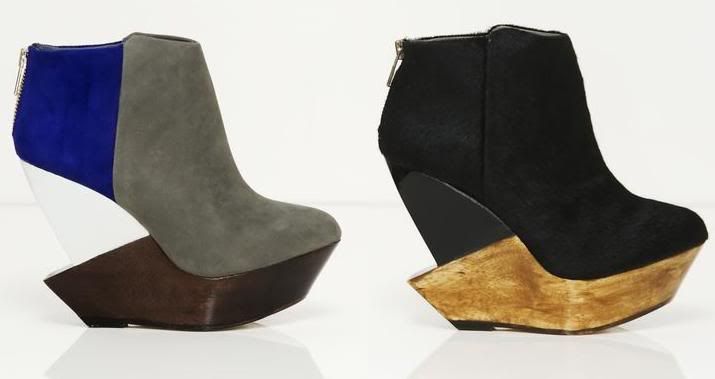 Seriously. These wedges. I have no words! Well, hardly any words.
As much as I love the bright blue suede and the way it compliments the grey and white, I think I'd rather give up an arm (or at least something slightly more insignificant, like a kidney) to own the second pair. The golden tint of the wooden wedge is simply mesmerizing to look at for a shoe fan like myself, and you can't go wrong with black.
Also, a shoe brand with its own official stamp? A stamp picturing a pair of heels made partly of fish skin? It doesn't get any better than this!