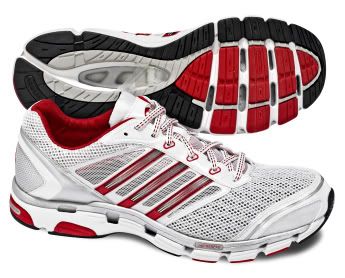 Not the kind of shoes you expect to see posted on this blog, you say? Nothing about them is heavy, and the heel isn't anything to write home about, but these are the shoes I wear almost every day. As boring as it gets, but I need some cushioned, lightweight and airy shoes for work.
Some days I wish I had a more normal job, sitting in a cubicle and wearing towering heels that wouldn't hurt my feet because I wouldn't be on my feet all day long. I guess for now I'll have to be satisfied with a job that pays the bills while keeping me thin, strong and active, and use this blog as an outlet when it comes to fashion.
Speaking of the blog; I'd like to use this post to congratulate myself. Somehow I've made it past the great milestone of 100 blog posts, and almost without noticing. I've been blogging regularely for a little more than 5 months now, which is quite a feat for a scatterbrained person such as myself. Now, let's see if I can keep up with regular posting during the busy sommer months ahead!