I think I am forever searching for the perfect dress; one that fits just right, won't look dated after a few months, comes in gorgeous and flattering colours and is both not too formal and not too casual. Bonus points if it is reasonably priced and exclusive enough that I won't risk ending up meeting somebody else wearing it. I adore the dress Lily Donaldson is wearing in this March 2006 editorial from Vogue US, and would love to own something similar.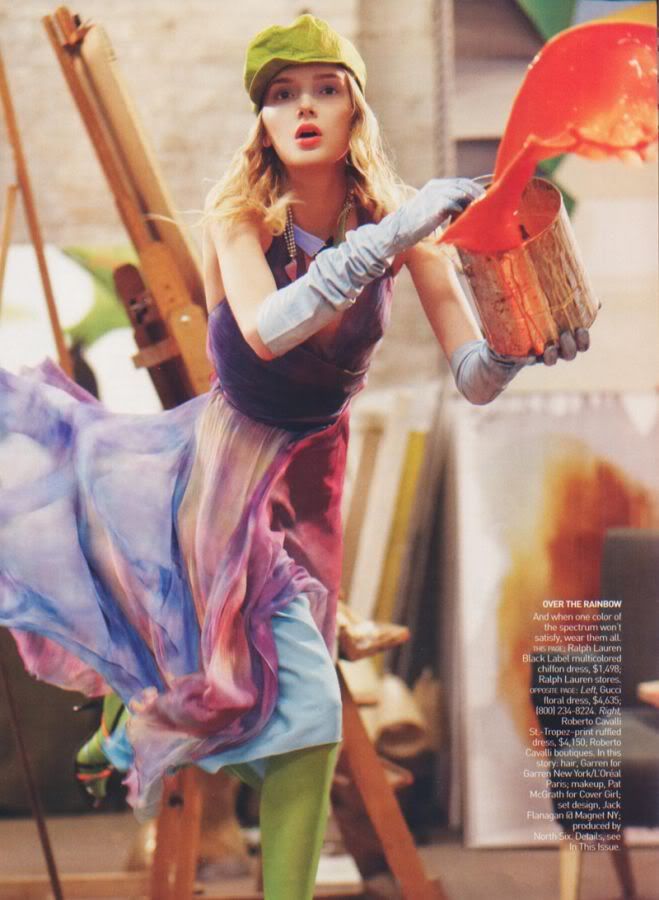 Sexy party dresses are all over the stores right now, and that's great, but at the moment I need something
prettier
. I'll be attending a summer wedding in not too long, and so far I've only tried on one dress that I loved. The only problem was the colour; white dresses just don't work in a wedding that isn't yours.
Hopefully I'll have my perfect dress tomorrow; I've got the day off from work, and will be spending the whole day scouring the shops of Oslo in search of both the perfect dress and the perfect bikini. Wish me luck!