Decided to take a short break from fashion week today to post some eye candy I just stumbled upon.
There's something very fascinating about these pieces of jewelry created by Gulnur Ozdaglar from recycled plastic bottles. Beautiful, soothing colours and shapes.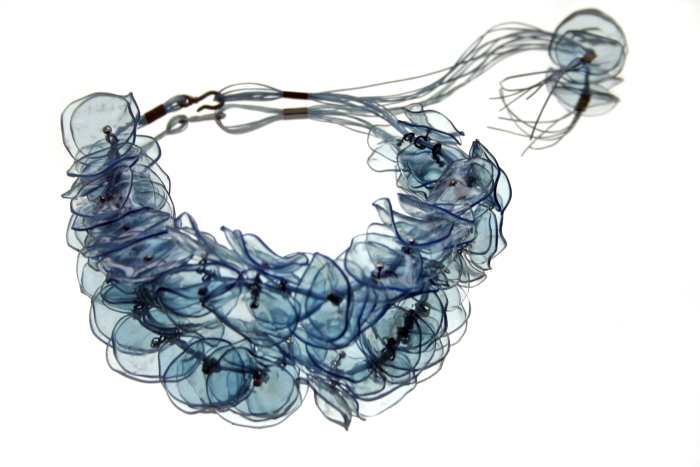 I've spent most of the weekend packing up my stuff, and will continue packing tomorrow, before taking off to live and work somewhere else. Posting will probably continue to be brief for a while. I've even had to put some of my studding projects on hold!
See more pictures at the blog
Tertium non data
.