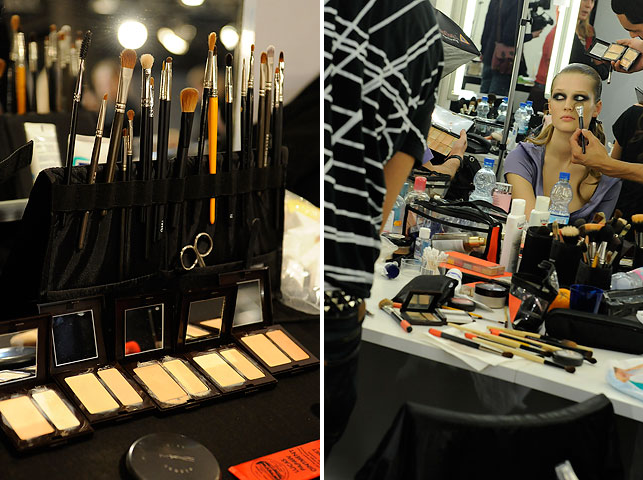 Lanvin/Versace

I love backstage pictures and getting a sneak peak into the world of modelling. I find it really interesting to see the plethora of make-up artists, hair dressers and stylists swarming around the models.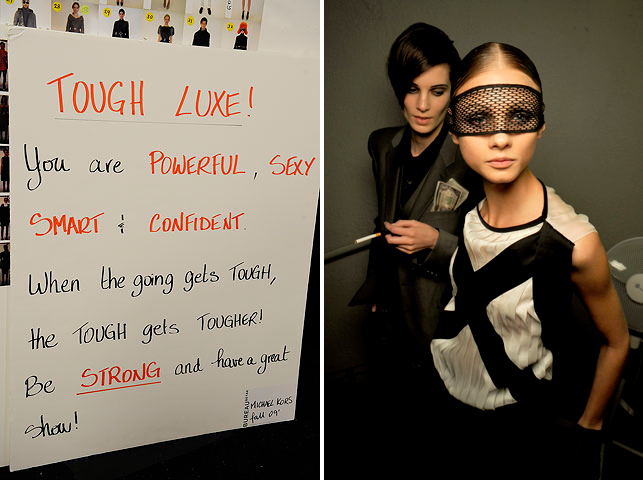 Michael Kors/Jean Paul Gaultier
The motivational posters are always fun to read, and I love this particular shot of Anna Selezneva and Iris Strubegger.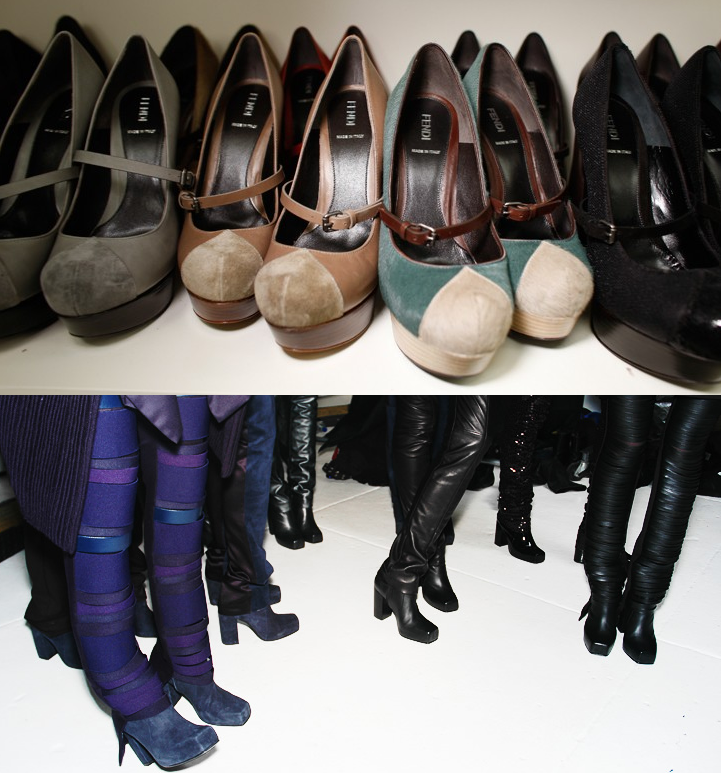 Fendi/Rad Hourani

Group shots of shoes? Always a winner!
Hope you have a lovely weekend!
Pictures from style.com and Jak & Jil