Yet another post about extreme shoes at the Fall/Winter 09/10 runways? Yep!
I've finally gotten some kind of internet connection at the new place, but I'm not able to be online for as long as I'd like or download as much as I'd want, but at least it's something. Blogging will, as I've mentioned before, still be rather limited.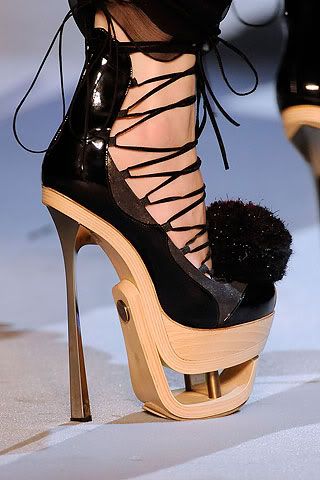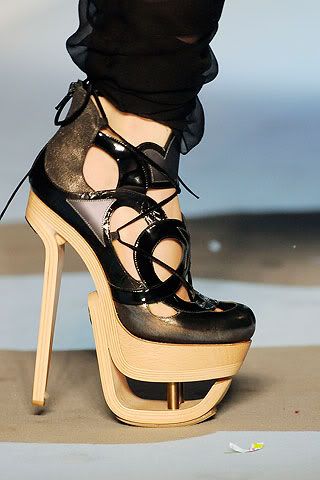 John Galliano Fall/Winter 09/10
Now, Galliano is supposed to feature extreme footwear. His last collection showed some shiny, crazy high stilettos that kind of looked like half the shoe was a mirrored image. For fall, he's kept the height, but the wooden soles paired with the laces and cut-out patent look much better to me.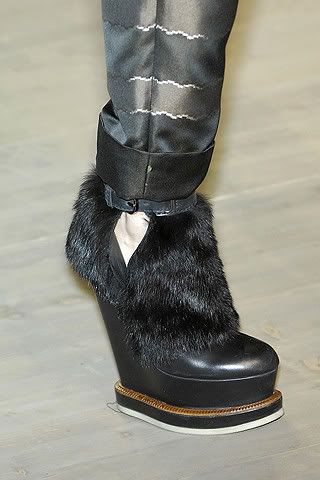 At Kenzo, the shoes simply made me smile, especially the two pairs I've posted. They kind of resemble hooves, and I admit that they are a bit ugly, but I think I really like them.

Pictures from elle.com and style.com