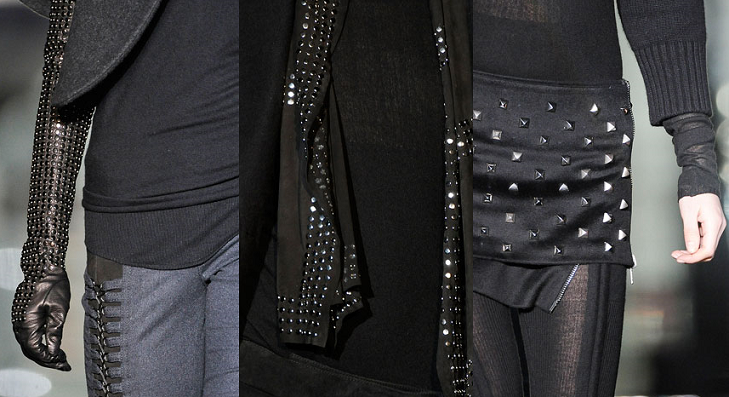 Milan to me is equal parts classy and trashy. I always love something despite myself, and get bored with the decadency and luxury of something else, because there's simply so much of it.
This season there's been an abundance of edgy and dark collections. Many designers show black pieces with bits of leather and fur thrown in for texture. Often there's been a tint of blue and a dash of sequins and transparency, paired with skin tight leather pants/leggings/thigh-high boots. The mood is dark and broody, sexy and strong. I expected to see it in Milan as well, but not at Roberto Cavalli. And I never expected him to get it so
right
.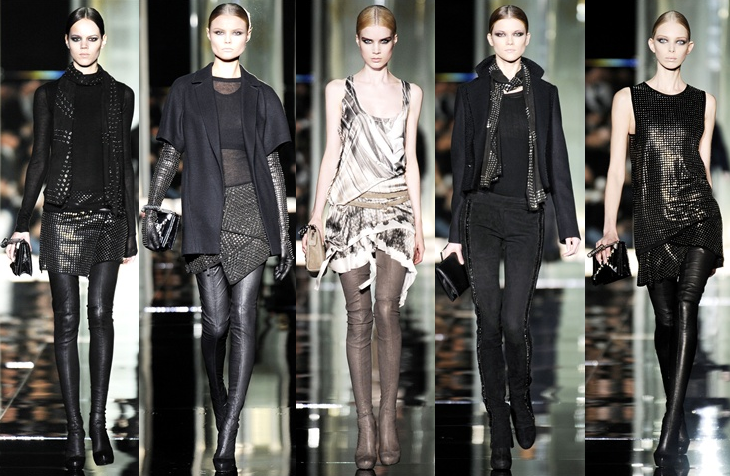 Normally known for his tacky prints and flowy dresses, Cavalli has done quite the turn-around this time. He's gone from opulence and romance to urban warrior, and got himself a fan in me.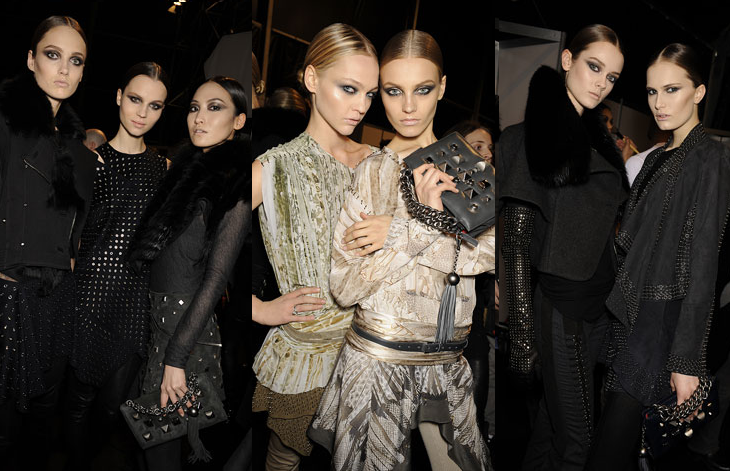 Pictures from style.com