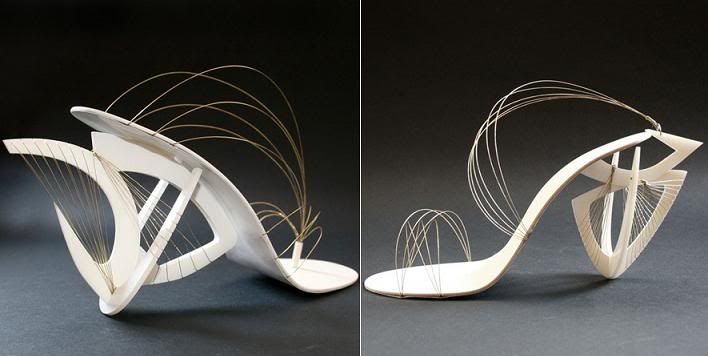 Let's enjoy some shoe art, shall we? Again I can't help but fall in love with bizarre and eye-catching architectural design. These gorgeous shoes
-slash-
sculptures are by Tea Petrovic, a graduated student of the Academy of Fine Arts in Sarajevo.

Each model is an experiment with the high heel, because they determine the whole form of a shoe. These shoes are primarily an art object and their function is secondary. The focus is on the form, their only decorative element. Design is based on the exploration of new high heel shapes, resulting in numerous variations of their basic form.

The heel shapes are created by multiplying, intercepting and rotating 2D surfaces in order to achieve a 3D figure. To underline their sculptural form, the shoes are kept white.


Pictures and quotes from
Dezeen
.