I'm certain I've mentioned it on this blog several times, but I'll say it again; I love models. I like following their careers, and I'm always rooting for my favourites when it comes to booking great shows and high-end campaigns.
Models make a living on their image and their versatility. This is why something seemingly minor like a hair cut or a new hair colour can change a career, for better or worse.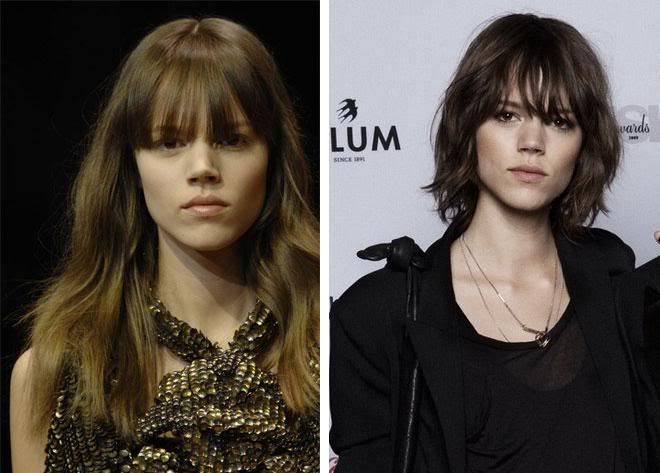 Freja Beha Erichsen hit the jackpot when she cut away her (admittedly gorgeous) long locks; she's been the number one androgynous female model ever since. Ok, her sexual orientation might also factor into that, but the hair has definitely done her favours.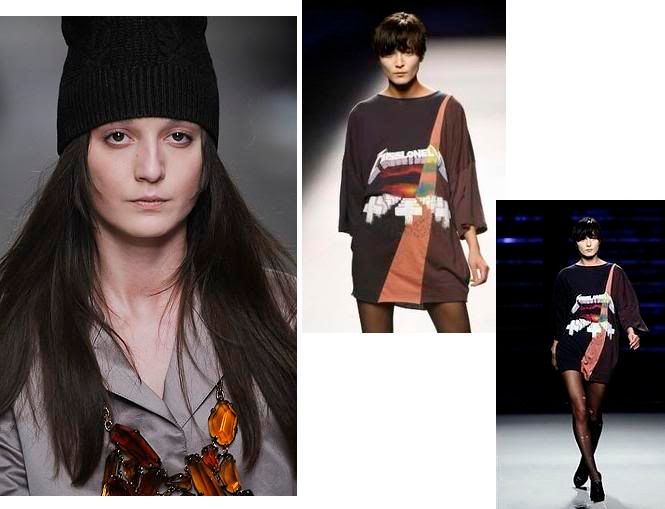 Recently we've seen girls like Daul Kim, Iekeliene Stange, Kinga Razjak and Raquel Zimmermann go from different shades of black and brown to very bright blondes. Kim Noorda and Anja Rubik have successfully chopped off inches of their locks. Not that long ago, the trend was red hair.
As the SS10 fashion shows are approaching, more hair changes have been reported. Alana Zimmer has supposedly "gone and chopped off all her hair", and I can't wait to see what her new 'do looks like.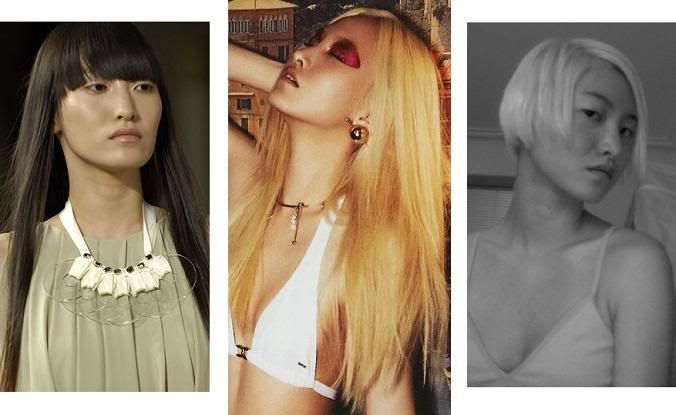 Daul Kim has recently gone one step further; she's still blonde, but now her long locks are gone. Some new snaps of Ali Stephens show a style that looks like it belongs in the 1990s. Yesterday, Irina Lazareanu was photographed sporting a super-short bob at Barcelona Fashion Week, and new polaroids show Alyona Osmanova with short layers.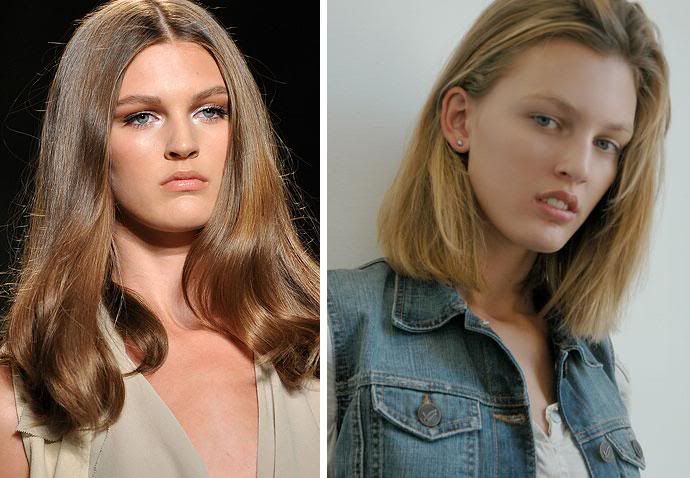 The fashion industry is all about change; new seasons bring new clothes and new faces, but I as much as I like watching clothing evolve, I'm not always enthusiastical when my favourite girls change their style. Some girls probably need to update their looks to stay in demand, while others just look
wrong
with a severe hair cut, or a colour different from what nature gave them.
What do you think? Who's
killing it
, and who's simply killing their carreers?
Pictures from style.com and the Fashion Spot.