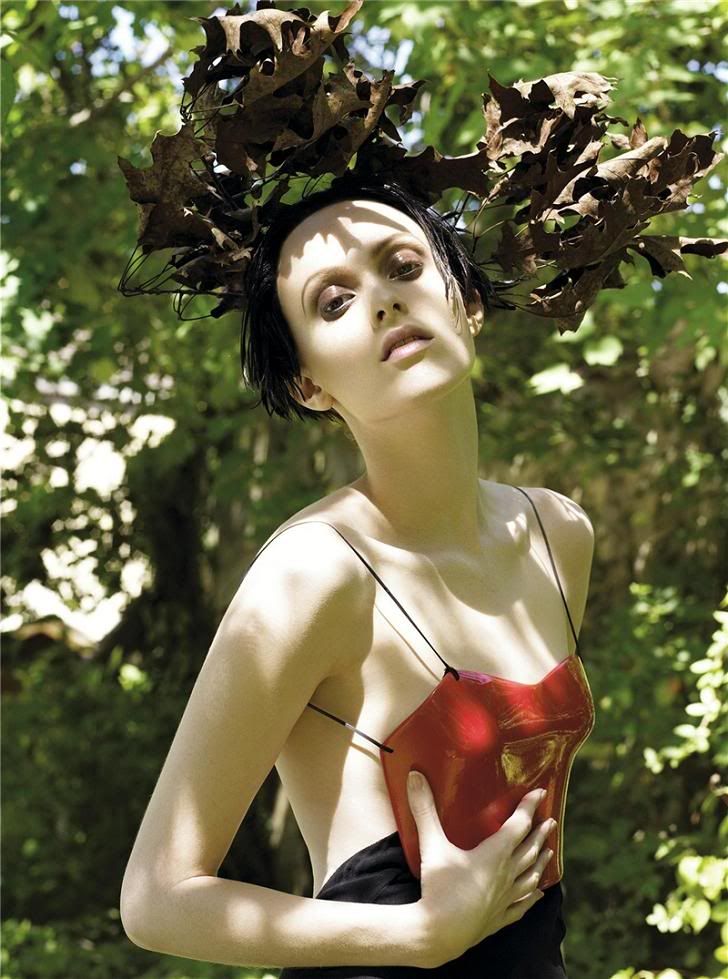 I guess it's time to face it; there won't be any more sunny and warm summer days in this geographically challenged country. The best we can hope for is a warm fall, which is not the same at all. The past few days have been grey and rainy and depressing, and my tan is quickly fading. School has started, and waterproof boots and an umbrella are my most treasured accessories. I'd rather go from summer directly to winter than wading through these autumn showers.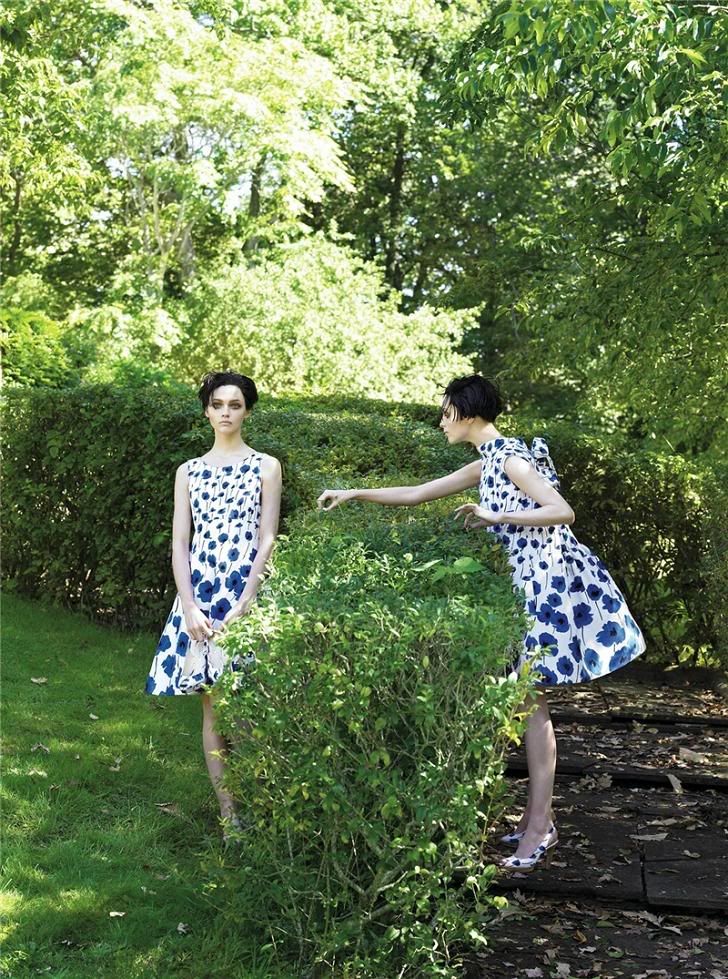 There's nothing to do about the seasons, though. Fortunately the prospect of wrapping myself in Missoni style scarves and jumpers is quite alluring. And while we're waiting for the cold, what is better than looking at this late summer/early fall garden filled with pretty girls in pretty clothes?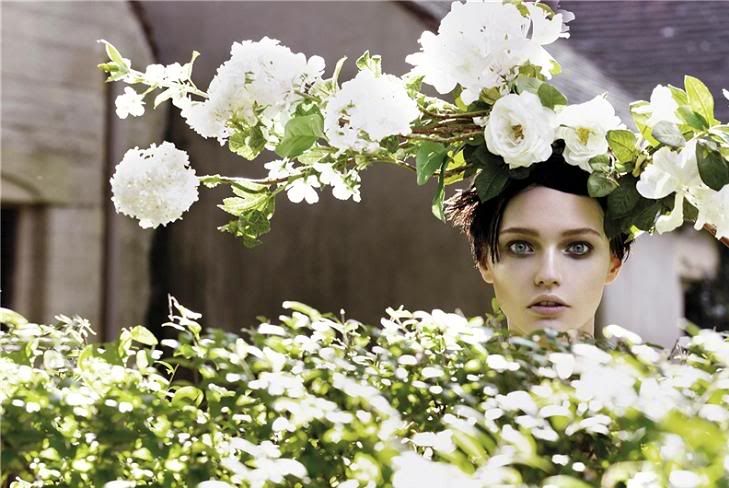 Garden of Delights from Vogue Us December
2006
. Full editorial can be found
here
.