New York fashion week is
on
, and I've enjoyed quite a few collections so far. My main complaint right now is that everything I like seems like a mixture of the same details and colours; white, black, grey and beige, lots of layering and structure, cut-outs and panels. I have to remind myself that it's only day two, it is New York, and none of the "big" names have showed yet.
While I'm waiting for something interesting to slap me in the face with it's brilliance, here are some more hairy updates.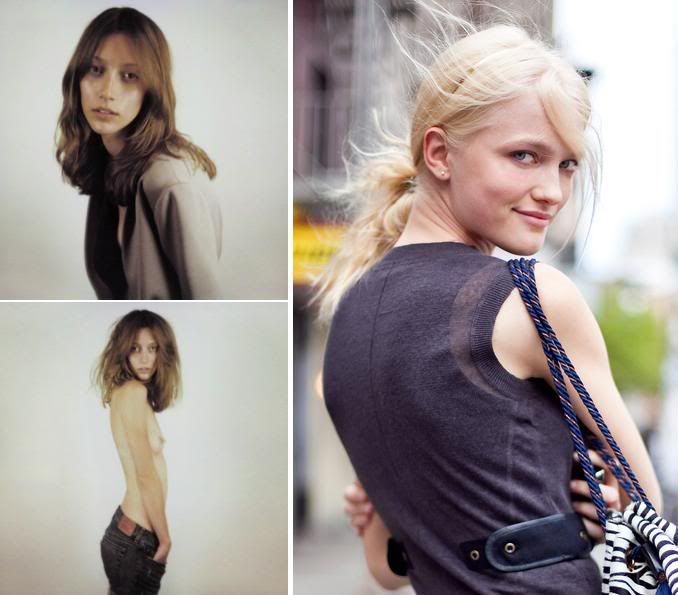 First out is Alana Zimmer with her new, not as severe as I expected, haircut. Vlada Roslyakova has gone from strawberry to platinum blonde. I actually really like Vlada's new look.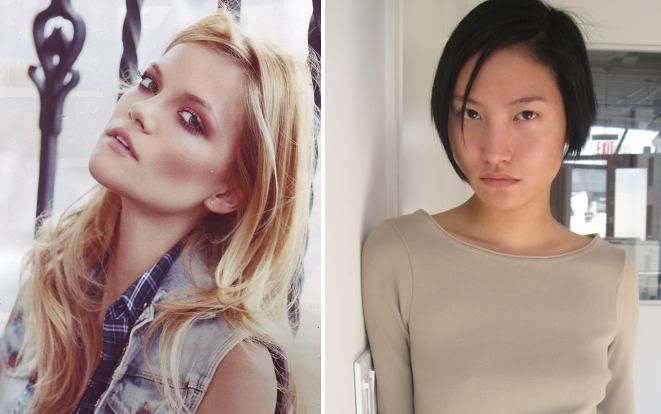 Kasia Struss went from light brunette to blonde, and now looks startingly like a friend of mine. Daul Kim continued her transformation, and is now back to black. Good choice, I think!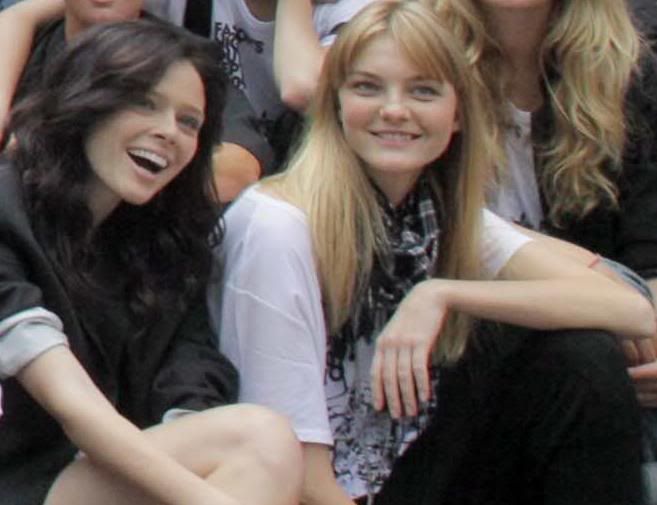 Model friends Caroline Trentini and Coco Rocha at the Fashion's Night Out event. Coco with a dark brown shade, quite different from the bright red she's been sporting lately. Caroline has gotten bangs, and I'm afraid I don't like her new look at all.
If you'll excuse me, I'll be diving right back into the piles of runway coverage on style.com and the Fashion Spot. One of my favourites last season, Yigal Azrouël, is showing today, and I hope the show will live up to my expectations!
Pictures from the Fashion Spot.