One must-have item
for fall down, several more to go. The next items on my shopping list are tall leather boots and a striking leather jacket. This Nina Ricci jacket would be perfect, but is way out of my reach. A girl can dream, though.
(And, predictably enough, those extreme Nina Ricci heels have been featured in quite a bit of editorials already. I think I'm actually getting used to the silhouette. Here's
a video
of a "normal person" wearing them.)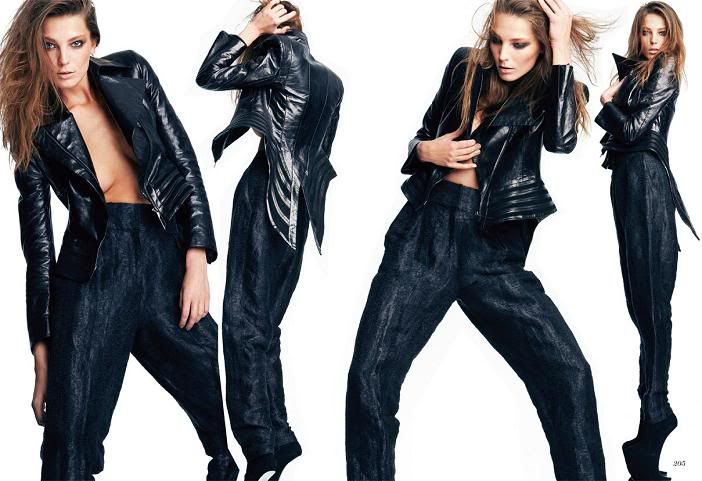 Images featuring Daria Werbowy from Flare Canada, September 2009. More here.
People are more violently opposed to fur than leather because it's safer to harass rich women than motorcycle gangs.




- Alexei Sayle