A year or two ago I wore tights constantly. Tights with skirts, tights with shorts, tights with dresses. I loved colourful tights, but never got much into patterned ones, even though I bought a few. Then leggings became popular, and all the shops started selling mostly leggings instead of tights. I never really liked leggings, so I started living in skinny jeans instead.
Leggings worn as pants became my number one clothing pet peeve; I thought they looked ridiculous, and
everybody
were wearing them. But after seeing new interpretations of leggings on the FW 09/10 catwalks, I've finally started to appreciate them. Leather leggings and wet look leggings were, for some reason, the first looks I started liking, and when panelled leggings started showing up, I knew I had to get in on the trend sooner or later.
One blog I've grown more and more fond of lately is
Kingdom of Style
. I especially appreciate Queen Michelle and her awesome style, and often find myself looking to her for inspiration when I'm bored with the way I dress. Queen Michelle wears lots of leggings, and happens to look really great while doing so. One particular piece of clothing I've been fascinated by is her Black Spartans; leggings from
Black Milk Clothing
.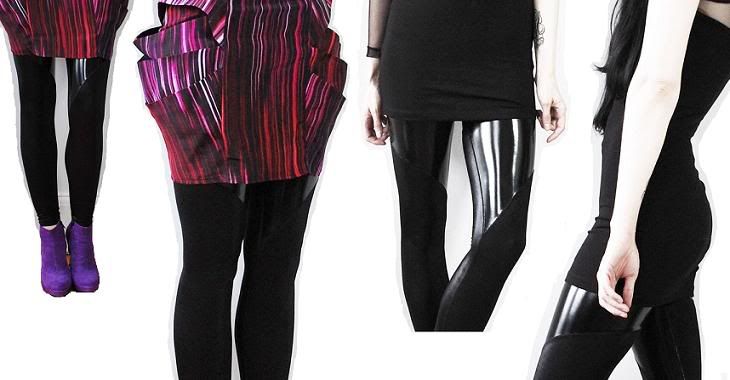 So why am I rambling on and on about leggings today? Because I've become so into the Black Spartans that I just had to purchase a pair for myself. I can't wait to receive them and start layering up for fall!