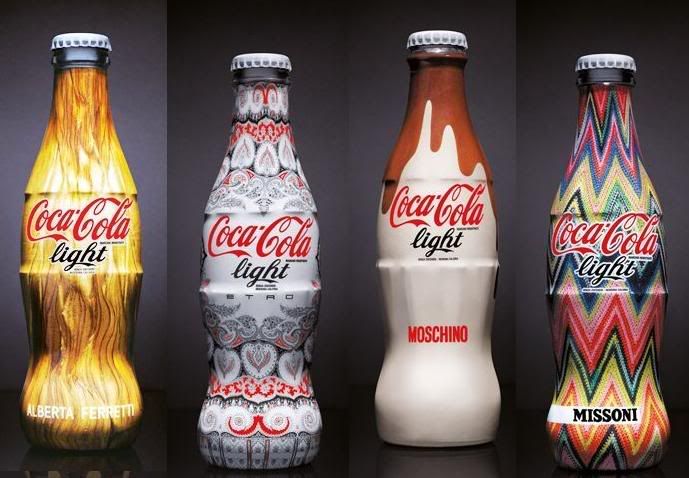 Alberta Feretti / Etro / Moschino / Missoni

While I'm usually a Coke Zero girl, I'd buy these in a heartbeat if I could. No chance of that, though, as they were auctioned off during a fund raising campaign in Milan in support of earthquake victims. I love the work that was put into the designs representing eight different fashion houses, and wish they were available in stores.
Click
here
to see the rest, including Fendi and Marni.