I'm not feeling great these days, which means I've been stuck indoors playing my favourite game of
which shoes would I buy right now if I had unlimited funds?
a lot
. At the moment the choice would, surprizingly enough, be a pair of Rick Owens wedges. Until now, I haven't really gotten the appeal of RO footwear, probably because they aren't super tall, but I've been converted. These would be both comfortable and really practical come fall.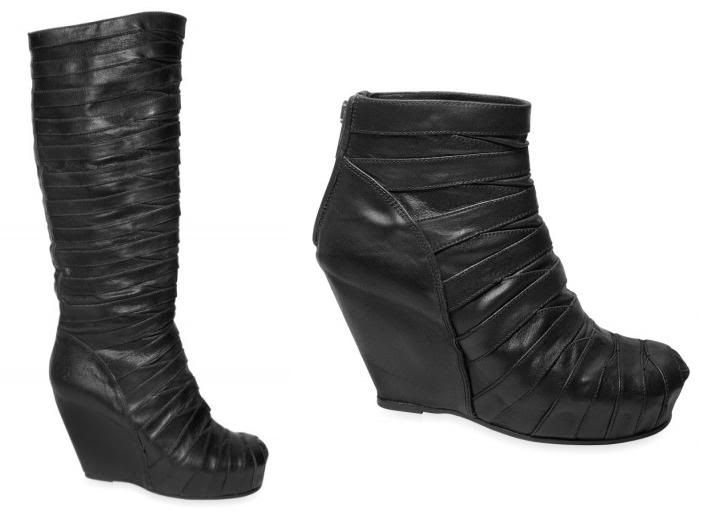 Images from luisaviaroma.com