I'm on vacation at the moment, but the blog goes on, thanks to the wonders of scheduled posting.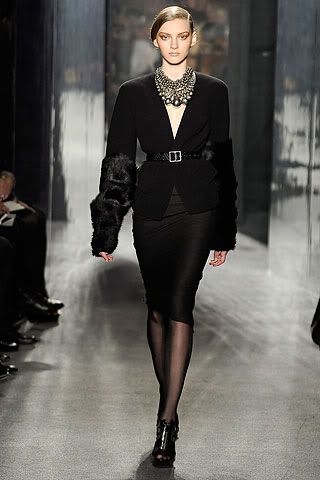 While browsing my
favourite fashion community
, I came across this hilarious example of laziness. Above; a runway picture from the Donna Karan Fall 2009 show. Below; the Donna Karan Fall 2009 ad. Now, that's just awful. As somebody else mentioned;
which model gets paid for this?