New clothes! I was in need of a little colour and something beige, but I'm on a strict budget the rest of the month, so H&M and Cubus it is.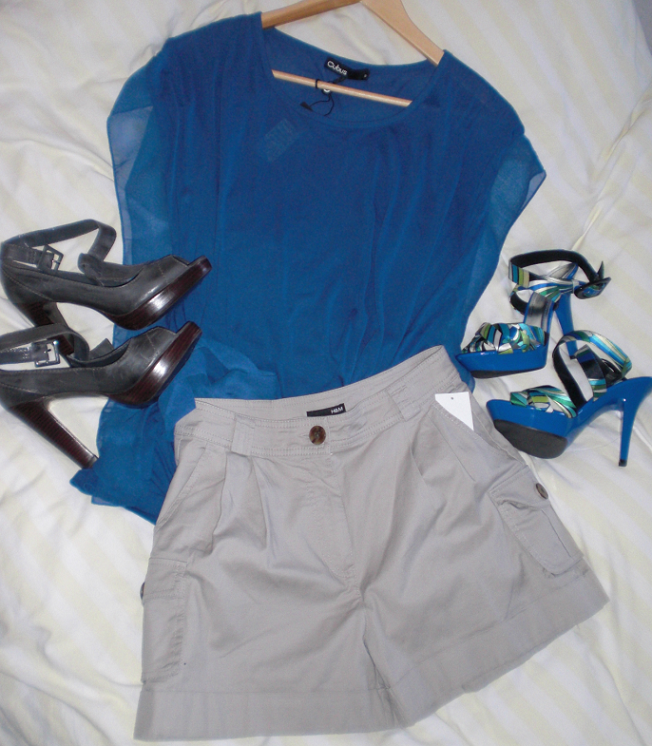 Grey/beige shorts; H&M, blue top; Cubus. To be worn with new, colourful heels from gojane, or not-so-new, grey Faith heels. Perhaps I'll add a pale blazer and use some bright eyeshadow, and... Wait, that sounds familiar.
Inspired by SS09 Gucci lately? Yeah, I can't really deny that. And to think how I absolutely loathed that collection when it first was shown (except the shoes, which I still drool over)...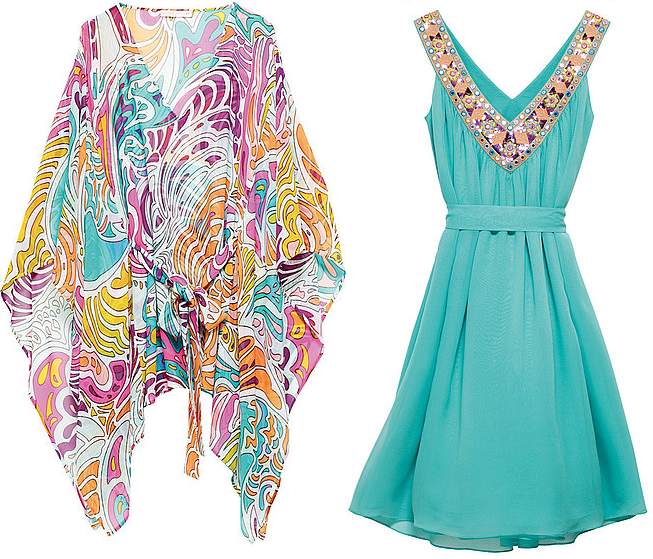 And while on the topic of colourful apparel; I'm considering getting some Matthew Williamson for H&M items, if I can get my hands on them. I won't rush to the store to do so, but I have found a few pieces that I wouldn't mind wearing.
Pictures from style.com and h&m.com