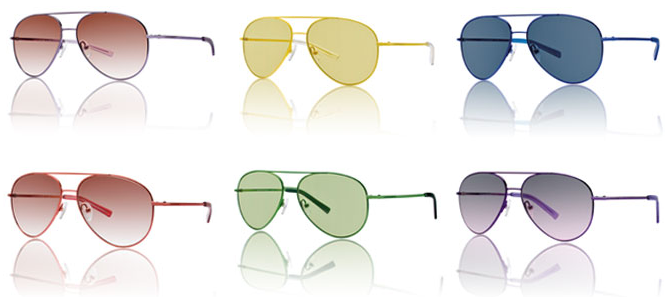 My last pairs of sunglasses have all come from H&M, and they've all looked more or less the same. When the aviator style became really popular a few years ago I was relieved, because the style fit the shape of my head pretty well. Since then I've kept buying and wearing cheap aviators, and it's getting a bit boring, but i just can't seem to find anything else that suits me well.
This year I'd like an upgrade, or some kind of change. The blue
Club Monaco
ones above would be perfect, but they aren't available online, as far as I can tell. Fortunately, aviators are found everywhere, and I'm becoming particularily attached to the Gucci's below.
Mmm, summer shopping!