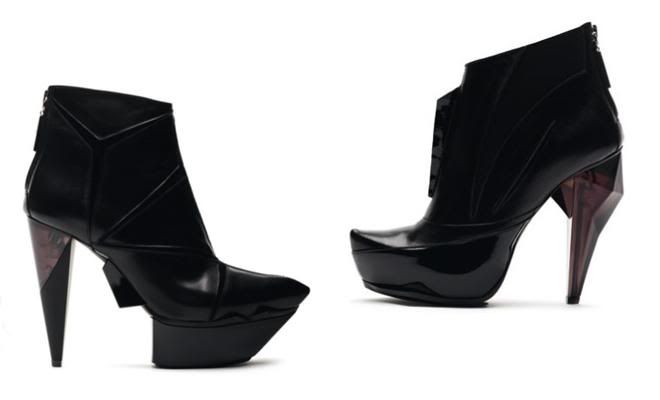 Raphael Young has done it again. Look at these beauties! So detailed, sculptured, sleek and futuristic. I love what
Connie Wang of Refinery 29
had to say about them:
Raphael drew his influences for his
fall 2010 collection
from heliocentric theory, which results in heels and boots that look like a whole army of Stormtroopers and Darth Vader doppelgangers perched atop sculptural heels that could have been plucked right off the surface of a planet far, far away. Too nerdy for you? Ignore the references and just appreciate the shoes for its supreme badassness.