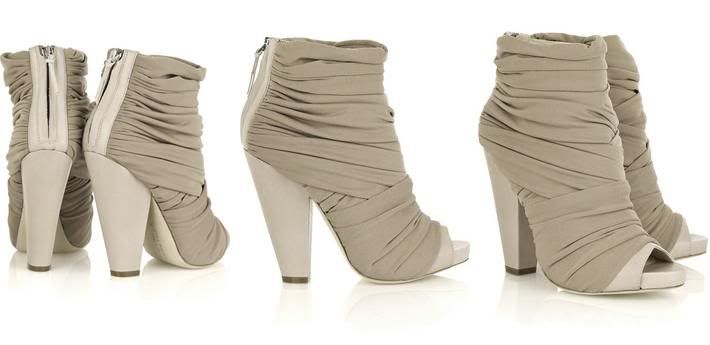 I wasn't planning on posting anything today, as I've had my third of four exams and am feeling a bit tired, but then these Givenchy's popped up over at Net-a-Porter. And of course it's love at first sight.
I think I prefer the shape and overall design of the
pair above
, but the
black anaconda
with studded heel is so very Givenchy glam-goth that they deserved a mention. The stud detail on the toe reminds me of those awesome Givenchy headbands that have been featured everywhere lately.
Which shoe would you pick; light, soft and feminine or dark, spiky and sexy?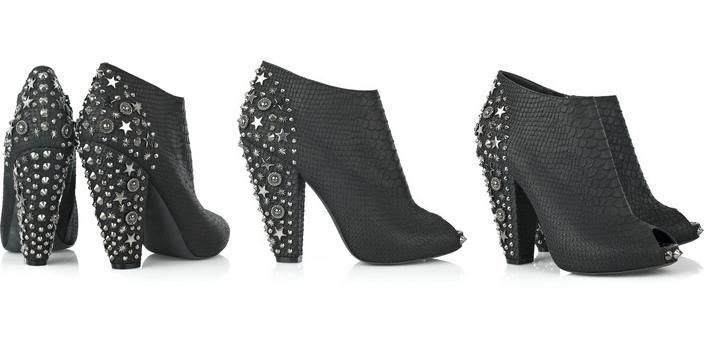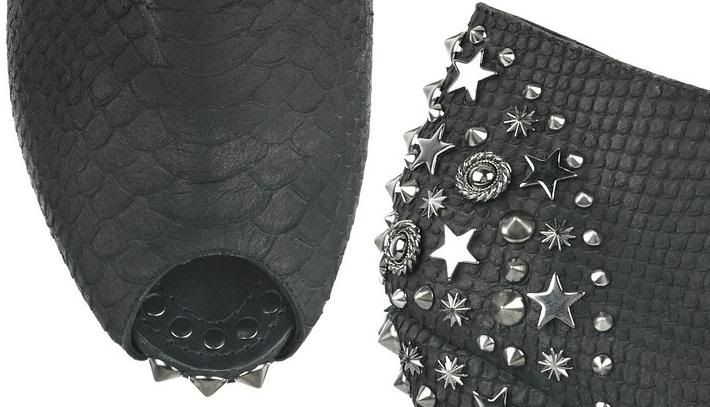 Pictures fron Net-a-Porter.