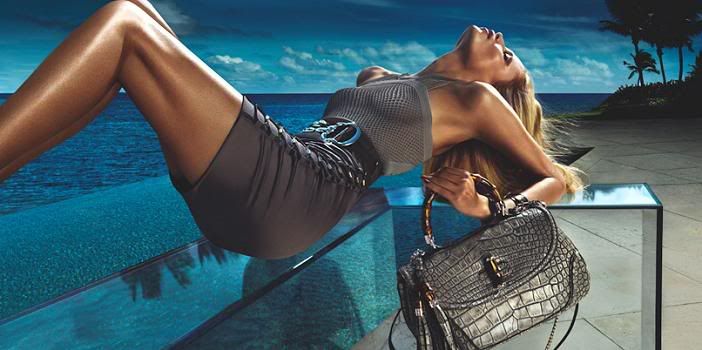 This is the
Gucci SS 2010
campaign. Natasha Poly looks gorgeous. And the clothes are sexy. And the shoes are wonderful. (And everything looks a little like it's made of plastic, but that's not the point.)
Just look at that location.
I know I shouldn't complain about having a proper white Christmas for once, but I feel like I've got the frost under my skin right now. It's not just below zero, it's
way
below zero, and I wouldn't leave the house at all if I could get away with skipping the whole Christmas shopping ordeal. If some kind soul could just get me a ticket to someplace warm, I'd be beyond happy.