Mmm,
colours!
Love the styling of this editorial, with all its metal, shine and futurism.
Dewi Dreigen looks particularily stunning in this bright gold Prada dress. I can't say I've appreciated that collection much yet, but this is one instance where it really works.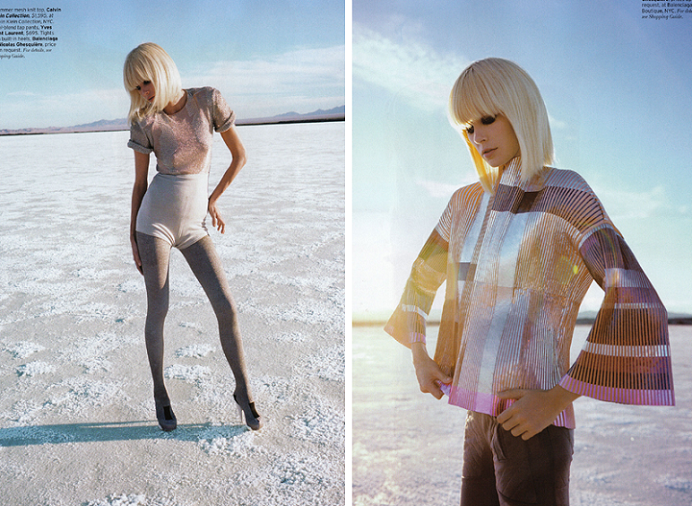 Pictures from Elle US March 09, from the Fashion Spot. Full editorial and larger images can be found
here.