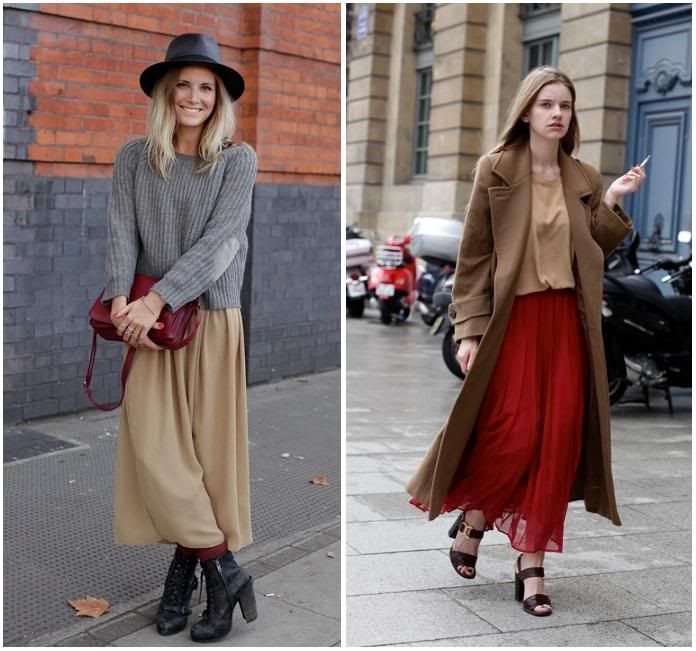 Finally done with my exams! It actually feels a bit weird to get back to blogging, though I haven't taken much more than a week off. We're still "enjoying" some seriously cold weather here in Norway, and I've become a layering champion. Trying to look good is not as important as staying warm, but I've found that maxi dresses and skirts are great both for layering purposes and for hiding ugly leg warmers and bulky stockings.
I really enjoy the colours in the two looks above. I've been wearing a lot of beige and grey lately, and now I'll have to find something red to add to the mix. Both pictures are from
Café Mode
.
Finally, I'd like to say thank you to everybody who's been leaving comments lately. I've been reading them all, and I really appreciate your kind words! I'll be spending some time the next few days catching up with all of you.