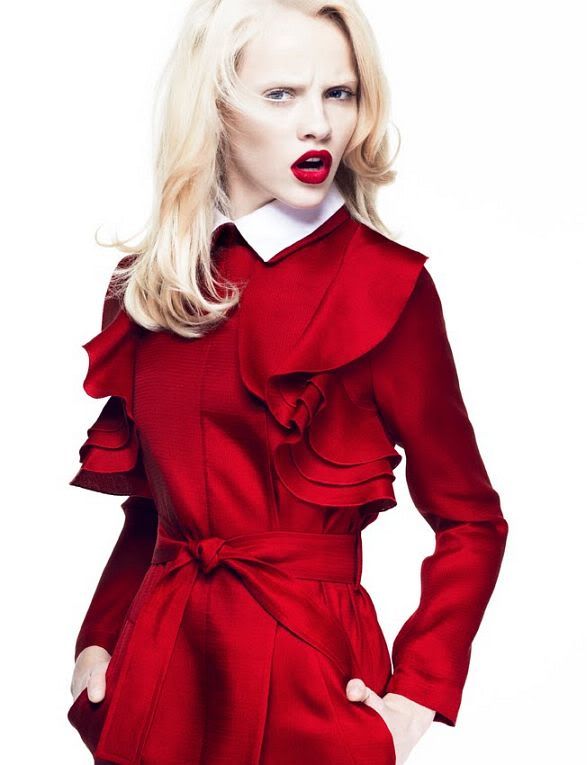 My mood is very much improved today. The snow that fell yesterday hasn't completely disappeared, but it's supposed to melt away tomorrow. Other mood lifters: my brand new bright red coat that makes me feel a little bit like Ginta in these pictures; the gorgeous guy I think I'm falling for; buying new shoes; lighting lots of candles and drinking vanilla tea.
I hope your weekend will be as fabulous as I think mine will be!
Pictures from Numéro 109.