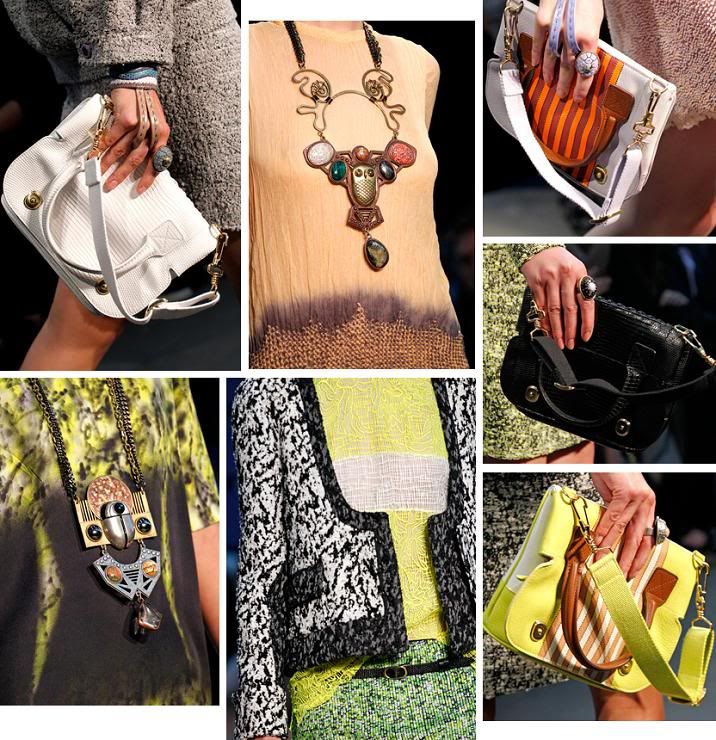 Intelligent details and textures at Proenza Schouler. These new bags are not as good as the PS1, and I didn't like even one pair of the shoes, but the collection was still intriguing.
Right now I feel like the only thing I'll be posting from the ongoing fashion shows is a lot of detail shots. Nothing wrong with that, but I'd love to love
all of
something. It's a little too early to feel jaded, I guess; we're still only in New York.