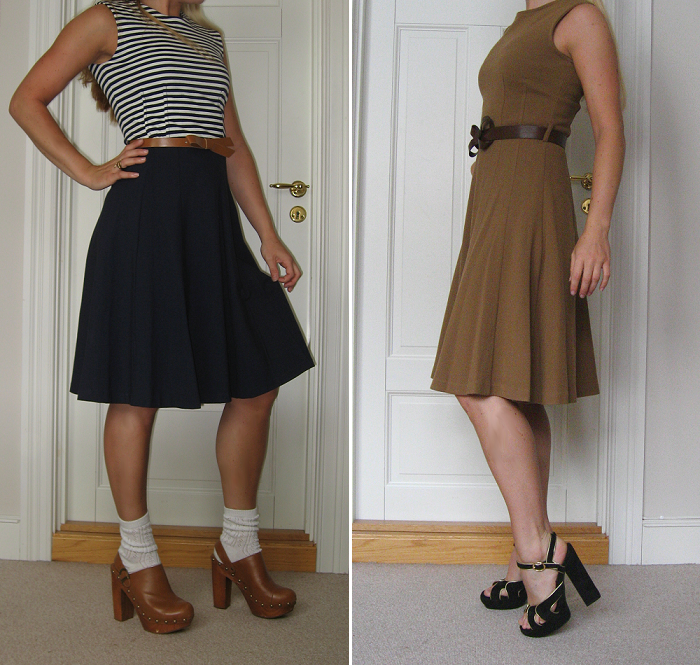 Dresses: Mango / Clogs: Jeffrey Campbell / Sandals: Topshop

I think this is the first time I post pictures of (almost all of) myself on this blog. Feels kind of strange. Both pictures are taken today, but my legs look like they belong to two different persons... I choose to see this as a sign that I need a better camera.
While shopping in Barcelona, it seems like I fell hard for this slightly retro looking skirt length. These dresses are incredibly comfortable, and they hide the only part of my body I'm not happy with (thighs). According to all the "trend bibles" I should be wearing tiny little kitten heels with them, but that just won't happen. While the JC clogs aren't new, the Topshop sandals are. And they're probably the most comfortable heels I own.